Arvind
We are one,
Yet, we are many.
We are a fashion powerhouse that is also building new age homes; We are a global leader in apparel manufacturing that is also transforming water management; A denim pioneer that is a trailblazer in advanced materials; A wearable technology manufacturer that is also delivering state-of-the-art engineering solutions.
That's where a US$ 1.7 billion dollar conglomerate stands today. Where we aren't just driven by bottom lines and profits, but able and willing to drive social impact; Where our CSR and sustainability initiatives are slowly but surely changing lives and making a difference to thousands. From being just a textile company, we've come a long way and are striving every day to create opportunities where none exist.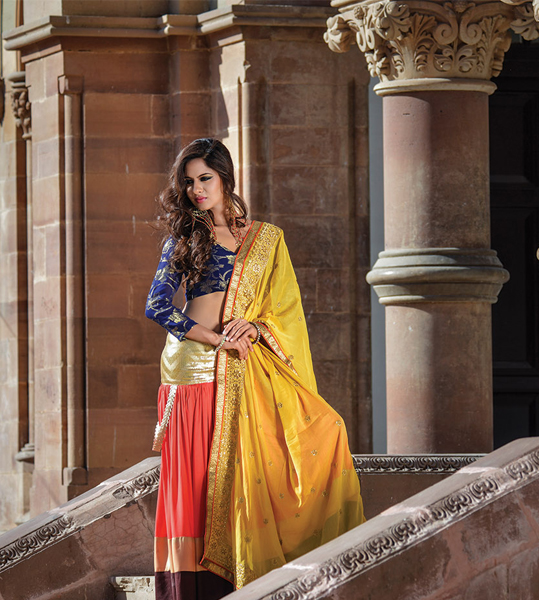 Our History
Our story is a whole century's worth of dreams and struggles of growing through a hard-won Independence, extending to the pursuit of giving back to society more than what we take from it.
Our story is the manifestation of the hopes and aspirations of our people.
We make textiles, and we make homes. We fuse the offline and the online. We challenge what's possible by fashioning newer possibilities. We are Arvind. And this is our story.
Ankur Textiles
Ankur Textiles is part of the illustrious Arvind Group and specializes in voiles, rather it is India's largest organized manufacturer of Lifestyle voiles! Voile is a soft sheer fabric and majorly used in dress-making and soft furnishings. Going with the latest trends in the world of fashion we have a unique focus on ethnic segment and ladies dress material.
We cater to the growing need through a network of around 200 dealers, reaching over 7500 retail outlets throughout India. Our high quality Swiss voiles are exported to Switzerland, Sri Lanka and countries in the Middle East.
We provide tailor-made products as per customized requirements to our customers from around the world. We use a wide range of fibres (Cotton, PC, PV, Ramie etc.) to design our products. By using the latest technology we have developed the capability of diverse colours matching and we can proudly say that this has become our USP. We also deliver wide range of printed fabric. The width of fabric that we can offer ranges from 36″ to 58″.